Charles Siragusa
3 March 1910 - 21 December 1928
My Grandfather's Brother
Charles was the first child of Buonaventura and Francesca, born in New York City in the spring of 1910. As a young child he moved to Watertown, New York with his family and grew up on Ash and Palmer Streets. Sometime around 1927 he moved to New Jersey and lived at the home of his half-sister Rose Provenzano (Salvatora Rosaria Siragusa) at 125 South 7th Street in Newark.
Charles had made the move at urging of his sister Nancy and worked as an inspector at the J. Wiss & Sons shears factory, just a five minute walk from the Provenzano home. In the fall of 1928, Charles was hospitalized for a heart ailment resulting from (or aggravated by) a swimming incident where he nearly drowned. His sister Nancy recalled the event:
He was under a doctor's care for nearly two months before he died, at the age of 18, on December 21, 1928 at the Newark City Hospital.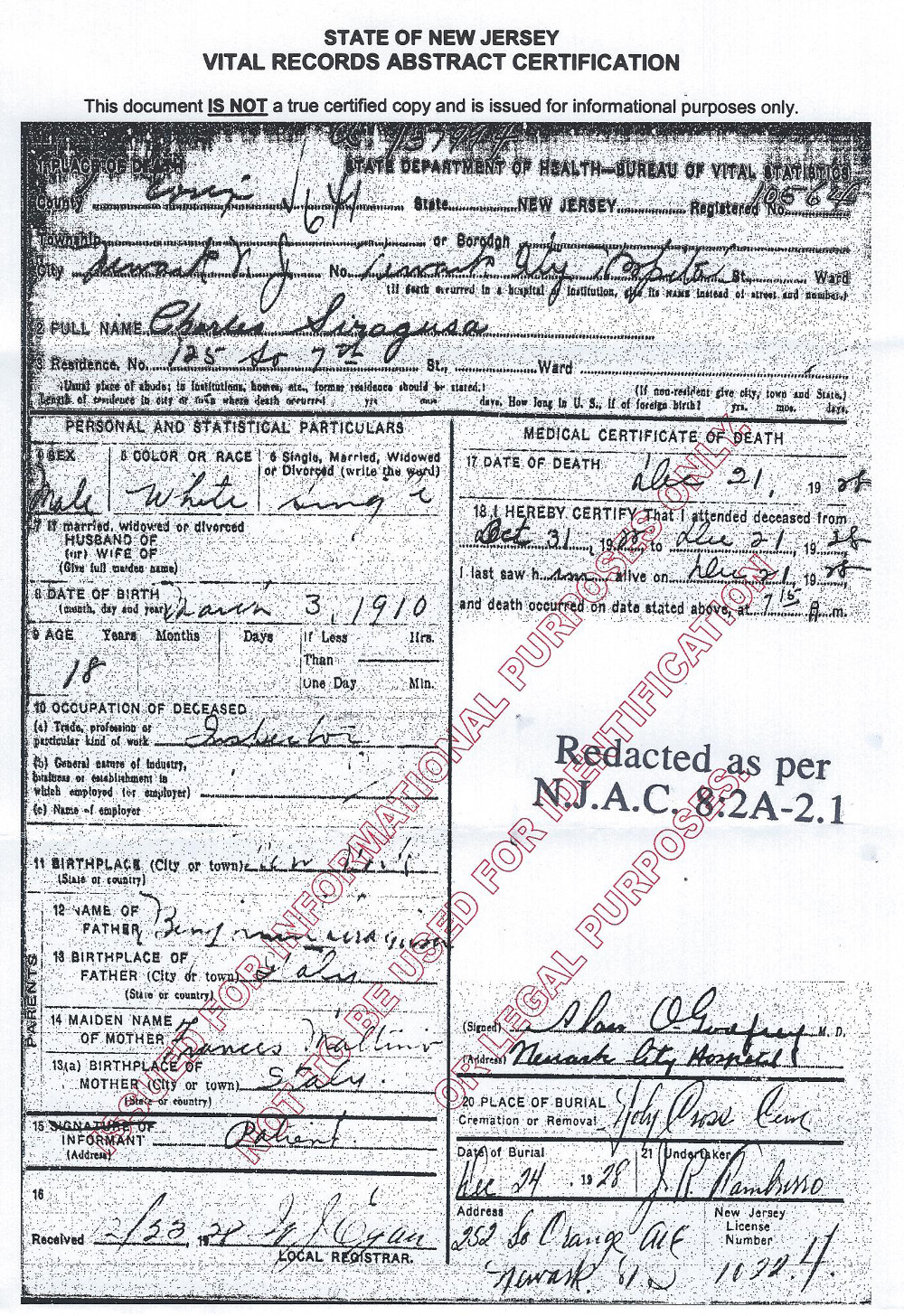 Burial
Charles was laid to rest at Holy Cross Cemetery in North Arlington, New Jersey. Away from his hometown, the family was unable to afford a traditional burial and he was placed in an unmarked grave (Blk-3 Sec-H Tr-M Gr-114 2 -- incorrectly indexed as "Serrgusa") in the "Church Grounds" section of the cemetery.